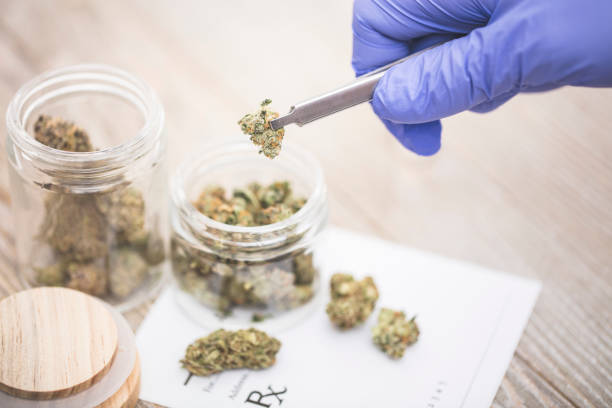 In recent years, more and more individuals in Louisiana who are looking for treatment for a variety of medical conditions have turned to medical marijuana. Patients can now lawfully purchase medical marijuana in the state so long as they have a recommendation from a certified medical professional. The state recently legalized medical marijuana. However, for first-time patients, purchasing medicinal marijuana can be a stressful and overwhelming experience. In this post, you will find a few helpful hints that will guide you through the process of purchasing medicinal marijuana in Louisiana.
Understand The Qualifying Conditions
The first step in buying medical marijuana Louisiana is to understand the qualifying conditions. In Louisiana, the qualifying conditions for medical marijuana include cancer, HIV/AIDS, Crohn's disease, Parkinson's disease, multiple sclerosis, epilepsy, and glaucoma, among others. Make sure you have a qualifying medical condition before attempting to buy medical marijuana.
Get A Recommendation From A Licensed Physician
In Louisiana, you need a recommendation from a doctor to legally buy medical marijuana. The physician must be registered with the Louisiana State Board of Medical Examiners and must have completed a medical marijuana training course. Once you have a recommendation, you can register with the Louisiana Medical Marijuana Program to receive a medical marijuana card.
Find A Licensed Dispensary
The state of Louisiana has granted licenses to operate nine different medical marijuana dispensaries across the state. On the website of the Louisiana Department of Health, you will find a roster of dispensaries that have been granted licenses. If you want to avoid getting low-quality or unsafe goods, you should only buy medical marijuana from a licensed dispensary.
Research The Products
Medical marijuana comes in different forms, including flowers, edibles, tinctures, and topicals. Each product has its strengths and effects, so it's important to research the products before making a purchase. Consult with the dispensary staff to learn about the different products available and to find the product that's best suited for your needs.
Start With A Low Dosage
To avoid unpleasant side effects, those who have never tried medical marijuana before should begin with a low dose and raise it only if necessary. The dispensary staff can help you determine the appropriate dosage based on your medical condition, age, weight, and other factors. You should also pause at least half an hour to an hour after a dose to assess how you respond.
Check For Lab Testing
Make sure that the medical marijuana products you're buying have been tested by a third-party lab for quality and safety. The lab tests can check for the presence of contaminants such as pesticides, mold, and heavy metals, as well as the potency of the products.
Understand The Laws
Even though medical marijuana is legal in Louisiana, there are still laws and regulations that govern its use. It's important to understand the laws and regulations regarding medical marijuana in Louisiana to avoid any legal issues. For example, it's illegal to smoke medical marijuana in public places and while driving.
Conclusion
Buying medical marijuana in Louisiana can be a confusing process, but by following these tips, you can make the experience less intimidating. Remember to always consult with a licensed physician, buy from a licensed dispensary, research the products, start with a low dosage, check for lab testing, and understand the laws. By doing so, you can ensure that you're getting safe and effective medical marijuana products that can help alleviate your medical condition.